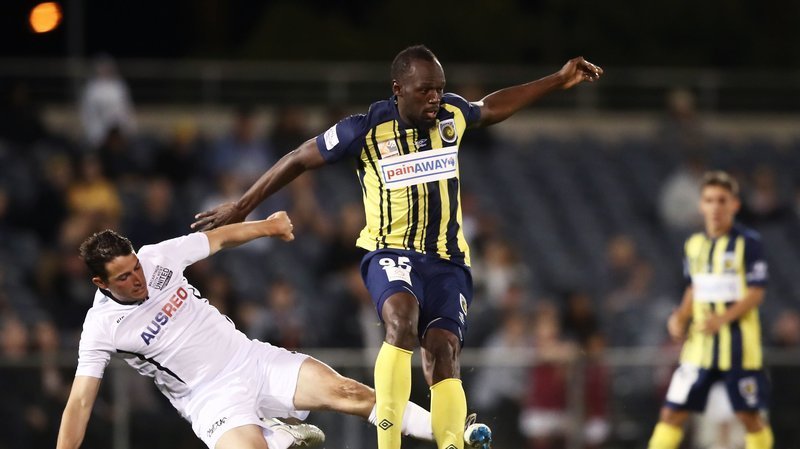 Jamaican sprinter, Usain Bolt, was unable to replicate his impressive feat on the track when he a sought career in the football world. His hope of making career in the round leather game has now come to an end after he announced his retirement from the game today.
He only began trial with Central Coast Marines in the Australian league in July 2018 and has already call it quit in January 2019.
The Jamaican who is a world record holder in the 100 metres, 200 metres and 4 × 100 metres relay was able to manage two goals during his short career in the round leather game. This has got fans reacting on social media.
Their reactions:
The funniest thing I've come across on the Internet today is that Usain Bolt has announced his retirement from football

— MR. EDET(Stoic Edwards Smith) ✌👌 🇳🇬 (@_EDET_) January 22, 2019
Usain Bolt has retired from football, his career in football was a quickie.

— AJALA (@UNCLE_AJALA) January 22, 2019
That was fast. But he's Usain Bolt anyway https://t.co/GEXKmxeDGi

— Full вαчєsiαn Apprσαch (@Lewanjoski) January 22, 2019
The post 'What An Illustrious Career' – Fans Say As They Sarcastically Mock Usain Bolt After The Jamaican Announced His Retirement From Football appeared first on INFORMATION NIGERIA.