Its barely five days to the 2019 presidential election and politicians have started running from pillars to posts in a bid to warm their ways into the hearts of electorates. It is in view of this that the All Progressive Congress(APC) took their campaign rally to Ilorin, Kwara state – The home town of APC greatest opposition, Bukola Saraki.
Their campaign rally at the state was a hugely successful one as they were cheered by a teeming crowd.
Pictures: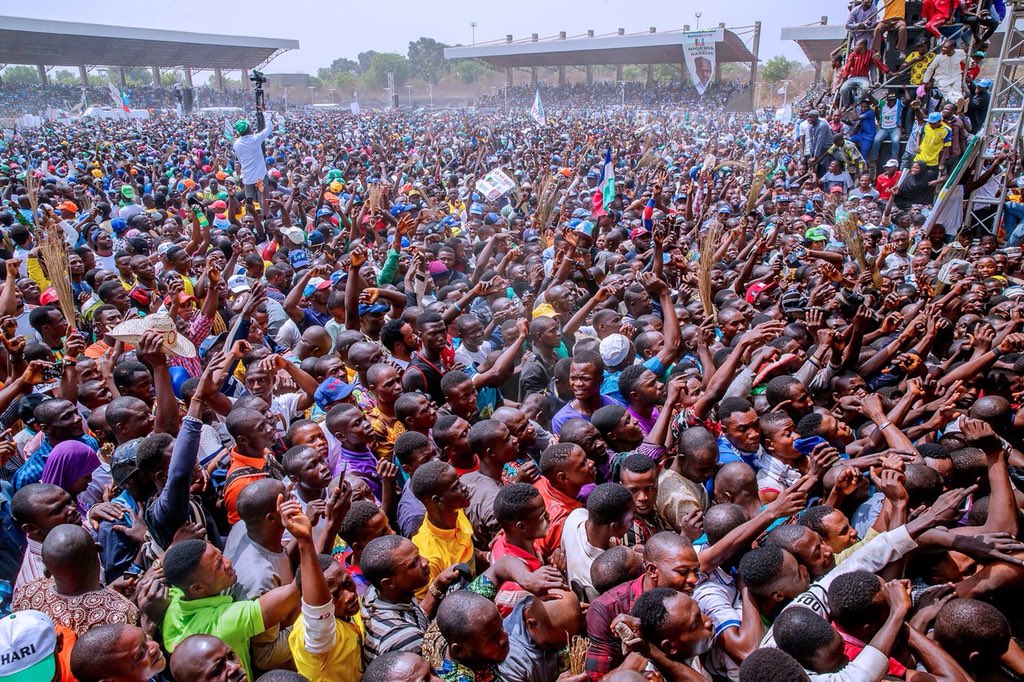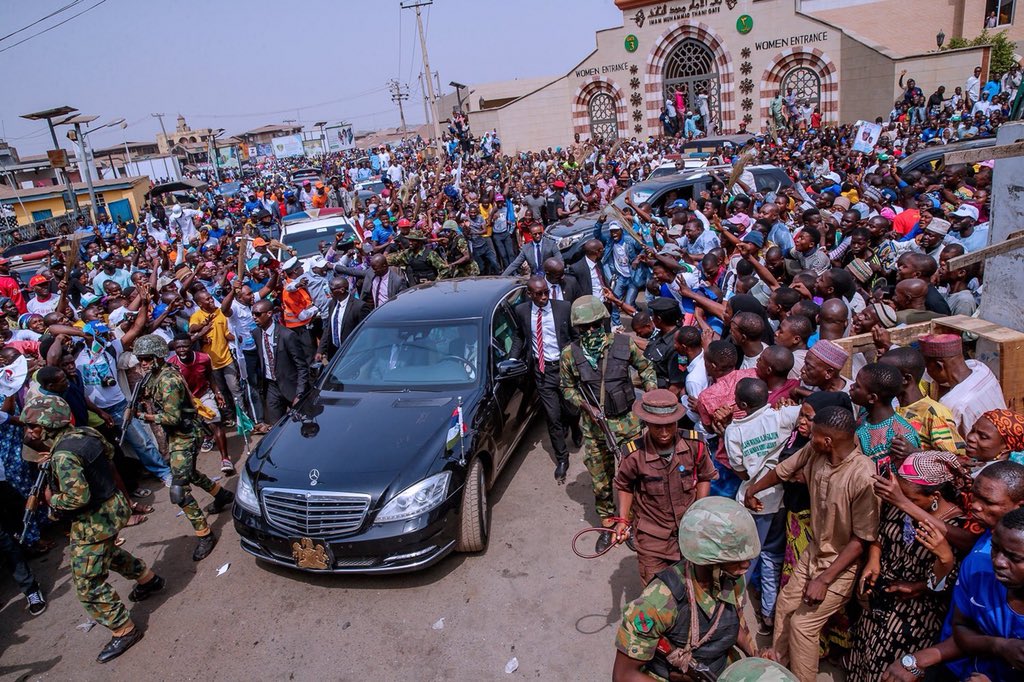 The post #PMBInKwara#: 'If They Say Bukola Saraki Is In Control, Tell Them That Was Yesterday' – APC Say As They Show Off Huge Crowd At Their Campaign Rally In Kwara(Photos) appeared first on INFORMATION NIGERIA.