Today, 23 March 2019, Nigerians would vote in the governorship and State House of Assembly Supplementary elections in Nigeria.
Naija News reports that Saturday's supplementary elections will take place in eighteen (18) states.
According to the document released by Independent National Electoral Commission (INEC) on Thursday, the supplementary governorship elections will hold in five states including Bauchi (14 LGAs), Benue (22 LGAs, Plateau (9 LGAs) Kano (29 LGAs) and Sokoto (22 LGAs).
INEC said although an Adamawa state high court directed the suspension of the supplementary election in the state, the exercise will hold for two constituencies for the house of assembly election.
"In Adamawa state, elections will hold in Nassarawo-Binyeri State Constituency of Mayo Belwa LGA, which was countermanded as required by the Electoral Act following the death of a candidate on the eve of the Governorship and State assembly elections held on 9th March 2019," the document read.
"Supplementary election will also hold in Uba/Gaya State Constituency in Hong LGA. In Bauchi State, supplementary elections will hold in Kirfi State Constituency of Kirfi LGA," the Commission added.
Below is the list of states, affected LGAs and number of registered voters there:
Bauchi (one LGA, 1,111 voters)
Bayelsa (three LGAs, 58,270 voters)
Benue (nine LGAs, 91,141 voters)
Ebonyi (three LGAs, 45,905 voters)
Edo (one LGA, 6,764 voters)
Ekiti (one LGA, 2,244 voters)
Kaduna (one LGA, 7,514 voters)
Adamawa (two LGAs, 49,588 voters)
Kano (one LGA, 40,821 voters)
Kogi (three LGAs, 24,637 voters)
Imo (five LGAs, 118,372 voters)
Lagos (one LGA, 12,711 voters)
Nasarawa (four LGAs, 43,874 voters)
Osun (one LGA, 2,485 voters)
Plateau (one LGA, 5,501 voters)
Sokoto (two LGAs, 24,492 voters)
Taraba (two LGAs, 19,912)
FCT (four LGAs, 29,796 voters).
In the build-up to the elections, candidates of the All Progressives Congress (APC), Nigeria's ruling party and that of the Peoples Democratic Party (PDP), Nigeria's main opposition party, have popped up clearly as top contenders for the office of the governor and representatives of various constituencies in the 18 states
---
9:39 am: Election commences at polling unit 027 WARD 013 Tundun Wada Jos north LGA in Plateau state.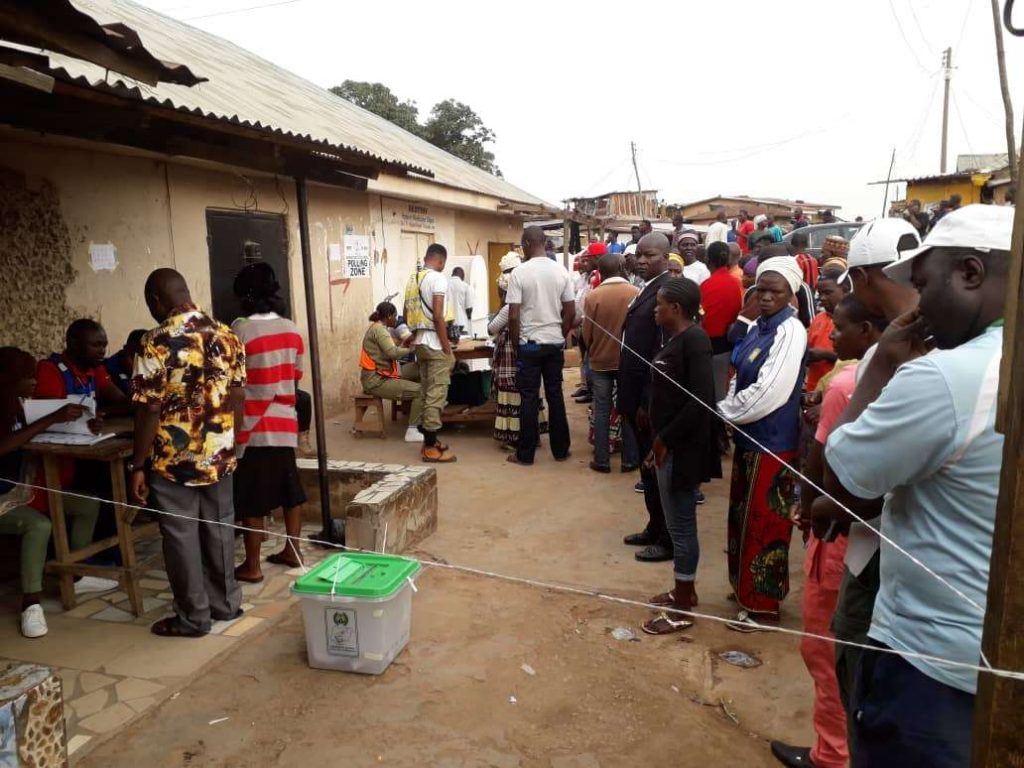 09: 10 am: INEC Officials Attacked in Benue State.
09:01 am: Electoral processes paused at Rimin Gado Local Government Area over alleged thumb printing of ballot boxes by APC.
Naija News Understands that a member of the House of Representatives for Gwale constituency, Garba Disu, arrived the Divisional Police station in Rimin Gado and complained that " all the ballot boxes have been thumb printed. Both the lawmaker and the people we met accused the APC of the "crime".
08:35 am: The exercise is ongoing at Sarkin Dutse Polling unit 005 Mallum in Ardo Kola Local Government Area of Taraba State. Voting commenced at exactly 8:00 am with security operatives on the ground to ensure peaceful conduct of the polls.
So far, there is no card reader failure and a total of 1,093 voters are expected to cast their ballot at the polling unit.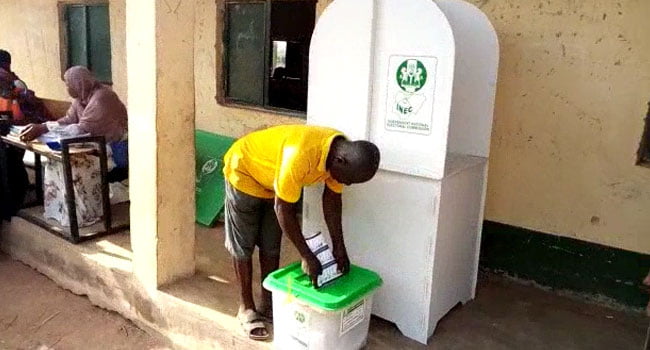 08:30 am: PU 12, Ward 11 (Sarkin, Adar, Atiku). Sokoto State.
Although voting started at 8 am, disagreement among the agents of the political parties has stalled the process. The PO says card reader is functioning well. There is a high turnout of voters here but voting space is quite narrow thereby posing the challenge of disorderliness.
08:27 am: Voting commences at PU 003 Magajin Rafi B Ward, Sokoto North LGA.
08:14 am: Very low voter turnout as voting commences at All Saints primary school, Makurdi of Benue State.
8:05 am: Some INEC ad-hoc staff waiting for vehicles to convey them from the RAC Centre at Gama Tudu Primary School in Kano state.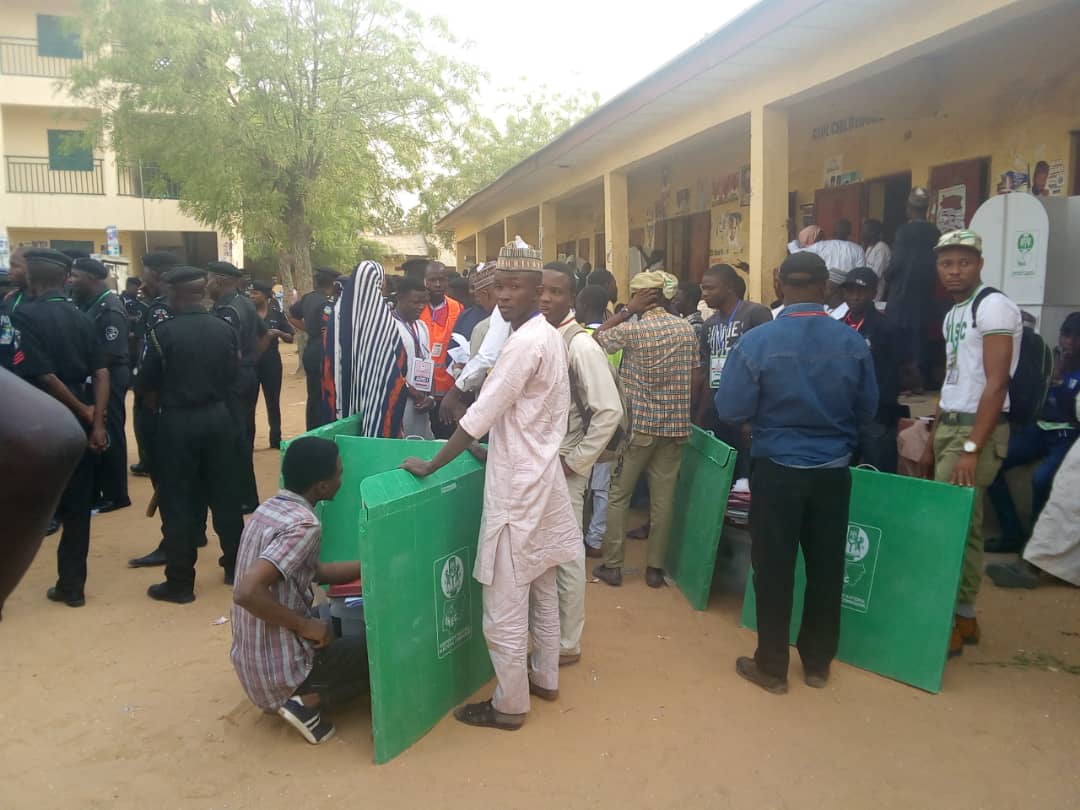 07:53 am: Electorates waiting for the arrival of election materials at Kagadama polling unit in Dass Local Government Area (LGA) of Bauchi State.